Pre-Arrival COVID-19 Update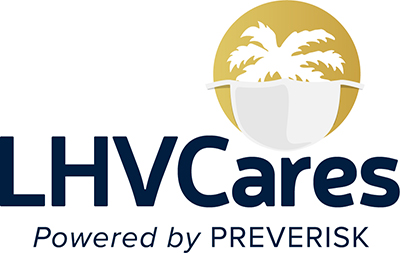 MANDATORY CHARGES TO ALL ARRIVALS
The following applies to all levels of memberships.
Supersedes any current agreement or addendum that specifically references resort fee.
Fees are payable upon arrival in cash or credit card only, and are in addition to the all-inclusive fees.
The additional charges do not apply to children 0-3 years old, and children 3-12 years old only pay 50%.
Resort Fee for All Levels of Members:
All Accommodations
US$15 per person per night
Resort Fee (guests of members):
Tropical, Crown and Residence Suites, and Cofresi Palm
US$21 per person per night
Sunrise Suites, Presidential Suites, and Royal Suites
US$23 per person per night
Villas
US$30 per person per night
---
Dear Owner,
We are so happy that you are coming home! We are ready and waiting to make sure you have an amazing vacation experience!
We would also like to take this opportunity to cover some of the changes you will see in resort in light of COVID-19 and our protocols and procedures to ensure that you have the safest and secure experience possible, this forms part of the program.
We ask that if an employee is in your accommodation (housekeeping, maintenance, etc.) that you wear your face mask – we will be wearing ours!
Dinner reservations will be assigned for you as we will be operating on reduced seating's and spaces, we ask for your understanding.
There will be no parties in the interim due to government mandates regarding group sizes, once this changes we will inform all members.
All seating in VIP areas (beds, chairs, chaise lounge, tables etc.) has been rearranged to allow for increased space between groups, we, please ask that you please don't move this furniture.
All high contact surfaces will be cleaned frequently throughout the day as part of our ongoing cleaning program.
All golf carts will be disinfected prior to you using them with a "fogger" machine using Disinfectant plus supplied by Proquimia (www.proquimia.com) should you wish for this to be repeated you can drive to the golf cart center and we will repeat this for you as often as you like.
All limos and ground transportation will be disinfected with a "fogger" machine using Disinfectant plus supplied by Proquimia (www.proquimia.com).
Physical contact will be minimized as much as possible, and we will continue to provide an onsite 24/7 doctor to provide medical assistance as needed, we will also perform random temperature checks throughout your stay and ask in advance for your co-operation in helping us accomplish this.
All of our staff have received thorough training on our enhanced protocols, in addition to training on identifying any flu or virus-like symptoms and following a firm procedure on reporting to a medical official. Staff will also continue to receive training from Preverisk Group, an external internationally known company which audits a major number of hotel chains and tour operators doing business in the Dominican Republic, Europe, US as well as Canada.
We have taken enhanced health and safety measures – for you, our other guests, and employees.
You must follow all posted instructions while visiting the resort.
An inherent risk of exposure to COVID-19 exists in any public place where people are present. COVID-19 is an extremely contagious disease that can lead to severe illness and death. According to the Center for Disease Control and Prevention, senior citizens and Guests with underlying medical conditions are especially vulnerable.
By visiting the resort you voluntarily assume all risks related to exposure to COVID-19.
In addition to ongoing training, employees will be closely monitored for any symptoms (including a temperature reading) on a daily basis, and will be required to wear the appropriate PPE (personal protective equipment) based on their roles and responsibilities.
Your whole vacation experience will have its own defined protocols that will ensure the safety and wellbeing of you, your family and ours.
A strictly enforced hygiene and physical distancing practices throughout the VIP areas, The Ying Yang Spa, The fitness center, All pool and beach areas, shows and more.
Certain areas will remain closed inside the resort in line with occupancy, this includes but is not limited to NV beach, Deja View Beach, Café Del Mar, Owners Circle Marina & Tapas, as occupancy increases these areas will gradually reopen.
The following VIP areas will be open Harmony, Lifestyle beach, VIP beach, VIP pool, Vienna Coffee House, Sea La Vie (White and Black bands), CC terrace (white and black bands).
We will continue to reinforce our internationally recognized methods of identifying and managing food safety-related risk, including Hazard Analysis Critical Control Points (HACCP) audit by Preverisk Group and adhering to strict global brand standards in addition to third-party standards such as Servsafe.
Let's help keep each other healthy & have a wonderful vacation!
Sincerely,
Lifestyle Holidays Vacation Club, Inc.